11.14市場分析|市場はできるだけ早く下落し、空の注文が利益を上げています!
sansha

•

TOPICS

•

2019-11-14 19:35:32

•

閲覧数 1375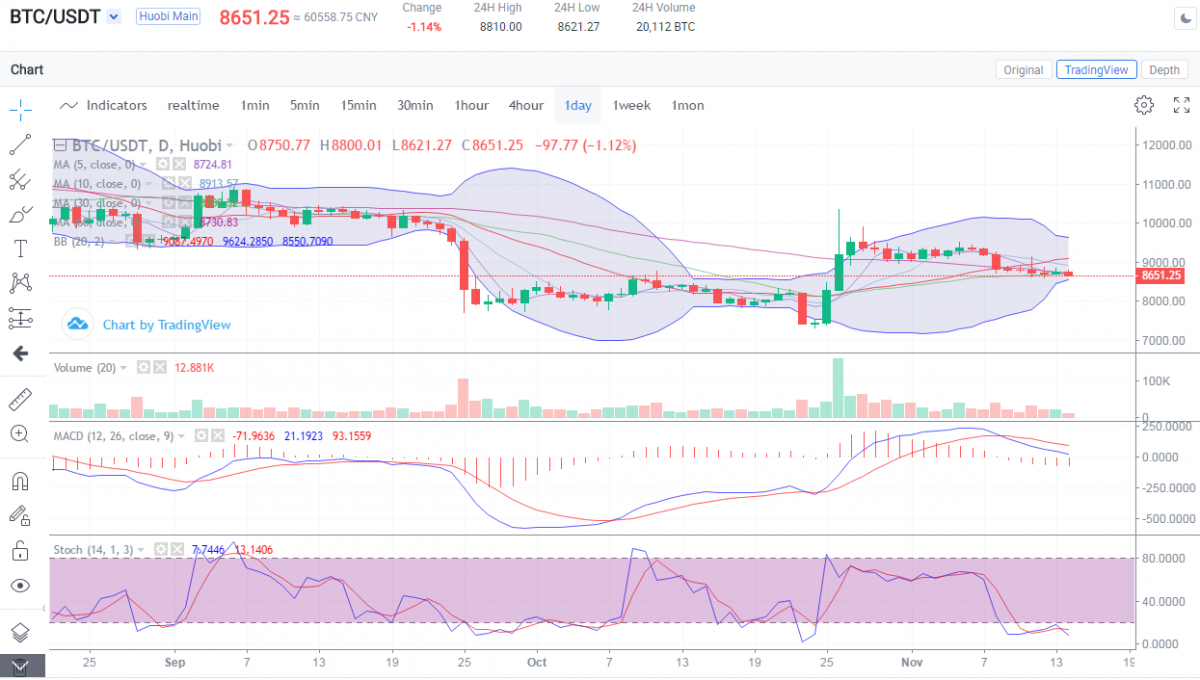 Yesterday, we expect a short-term rebound in the short-term market trend, but it is suppressed by the higher MA10 and Bollinger mid-rail, so the rebound is limited. In the market trend last night, it really ushered in a small rebound. After the high point approached $8,800, it began to fall back. In the early morning, the attack started again. However, the lack of motivation still failed to exceed $8,800. In the afternoon, it started a downward trend. This is in line with our previous trend forecast. For the trend of the market, it will continue to find support in the range of 8,000-8500 US dollars. In the short term, the maximum pressure is $8,800 and the minimum pressure is $8,500.
Operational recommendations: Spot long-term investors can consider buying in batches, while futures are mainly high-altitude.
ETH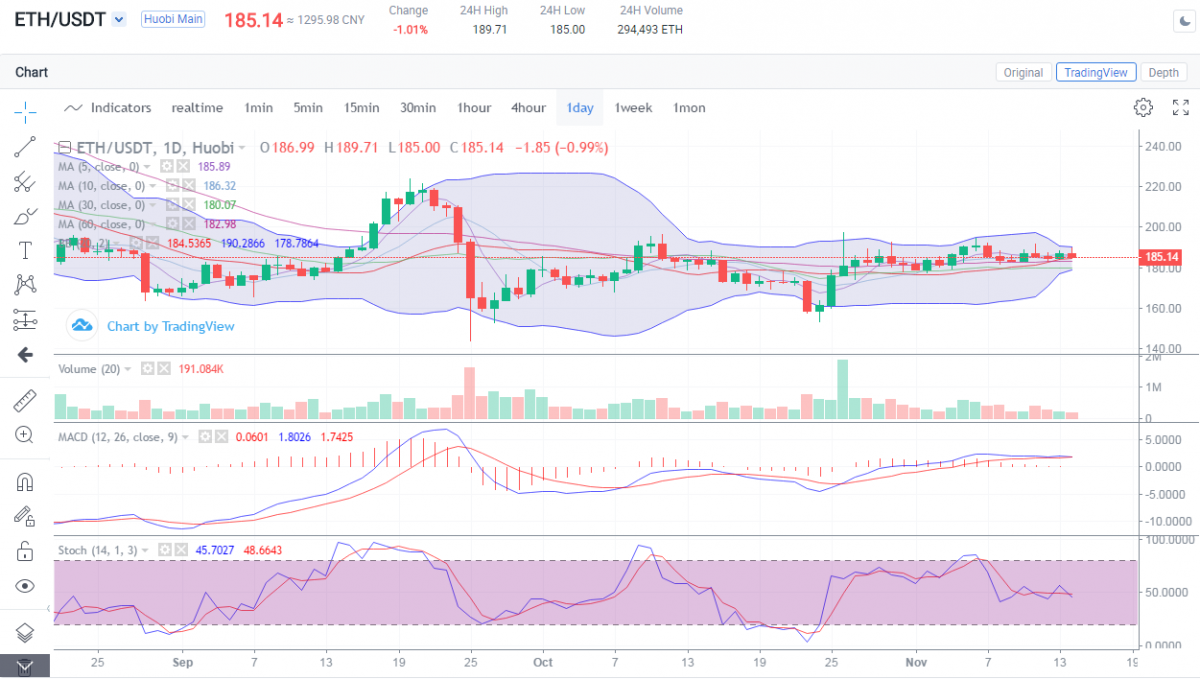 Although the trend in Ethereum is good, it is still driven by BTC. As can be seen from the above figure, the current K-line has not fallen below the midline position of the Bollinger Band on the daily line, which is still relatively healthy. The market outlook continues to be related to Bitcoin. In the short term, the maximum pressure is $190 and the minimum pressure is $182.
Operational recommendations: The medium and long-term lines will continue to be maintained, and the short-term trend can pick up and mitigate, then pick up around 180-182.
BCH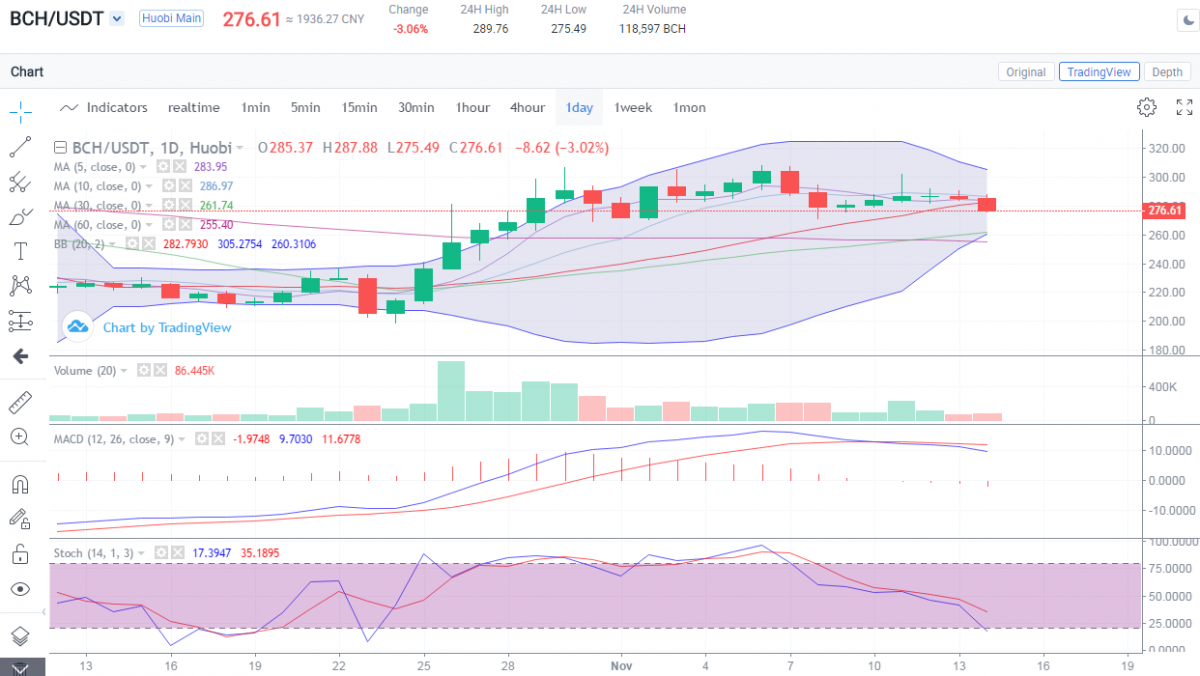 BCH's trend today fell with the BTC, with a current decline of 3.16%, which is greater than the BTC. Yesterday's article said that the short-term proposal to reduce the position, the good news came immediately, there are signs that retail investors are slowly shipping, so today's decline is higher than the BTC's full expectations. The market outlook will continue to be related to Bitcoin, with short-term focus on the highest pressure of $290 and strong support of $261.
Operational recommendations: continue to hold in the short term, leading the futures at high altitude.
EOS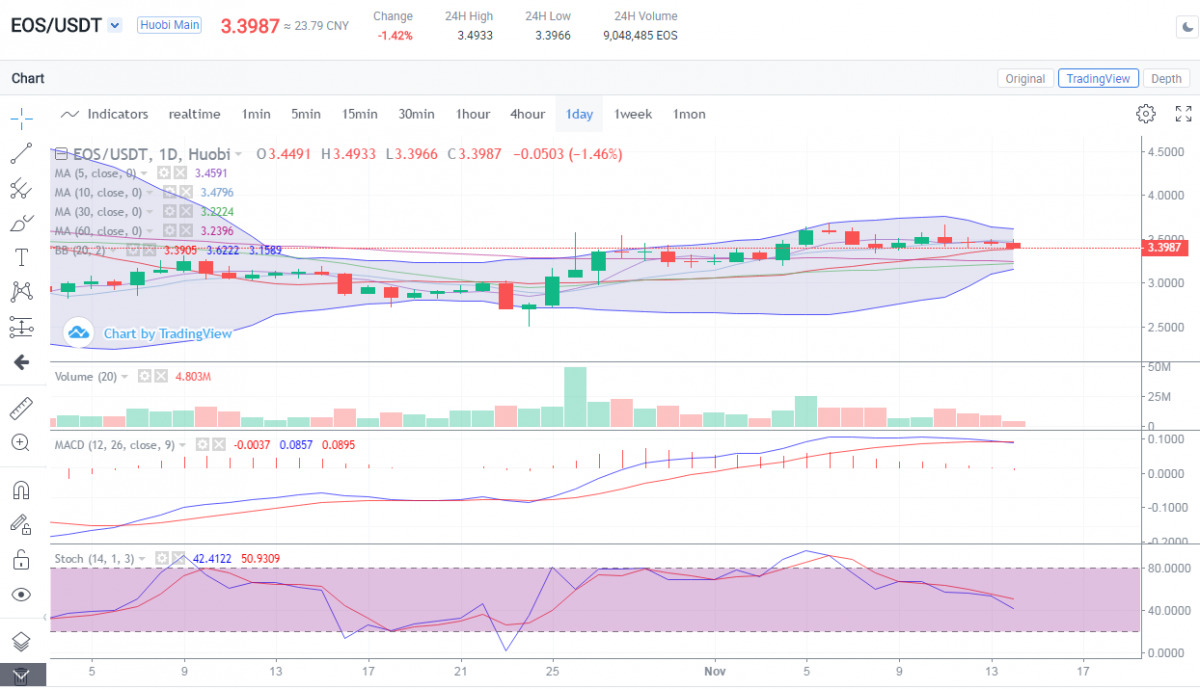 Under the impetus of the BTC, the indicators are also weak. The market outlook is still dominated by Bitcoin. In the short term, the maximum pressure is $3.50 and the lower support is $3.3.
Operational recommendations: Long-term spot in spot is mainly based on currency, while futures are dominated by high altitude.
[Disclaimer: The above analysis is only for personal judgment, only for academic discussion, and does not constitute investment advice! 】

This morning and afternoon, I seized two opportunities to enter the market. Every time I do, I will remind everyone to open a position. Both rounds of the market have succeeded in making profits! I have successfully earned more than 10,000 USDT from my account.